Skip to Main Content
It looks like you're using Internet Explorer 11 or older. This website works best with modern browsers such as the latest versions of Chrome, Firefox, Safari, and Edge. If you continue with this browser, you may see unexpected results.
From the World Book Online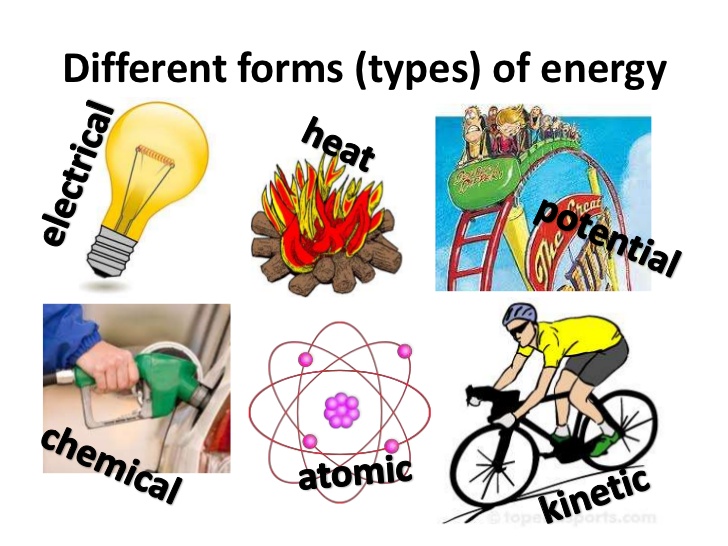 A rock falling off a cliff is different from the same rock lying on the ground below. A rubber band pulled taut is different from the same rubber band left slack. A glowing lightbulb is different from the same bulb when the electricity is switched off. It is the same rock, the same rubber band, the same lightbulb. The difference is one of energy.
Energy is one of the most basic ideas of science. All activity in the universe can be explained in terms of energy and matter. But the definition of energy is not at all simple since energy occurs in many different forms, and it is not always easy to tell how these forms are related to one another and what they have in common. One of the best-known definitions of energy is the classical definition used in physics: Energy is the ability to do work.
Read more HERE
Citation: "Energy." Britannica School, Encyclopædia Britannica, 8 May. 2018. school.eb.com/levels/middle/article/energy/274180. Accessed 28 Jan. 2019.
In the Library
What's Physics All About?

by

ISBN: 9780794521189

Publication Date: 2010-01-01

An illustrated introduction to physics, containing information on subjects such as gravity, sound, force, energy, and electricity.

Falling for Fun

by

ISBN: 0836889495

Publication Date: 2008-01-08

Explains the science of gravity using roller coasters as examples, discussing such topics as acceleration, weight, g-forces, free fall, center of gravity, and kinetic and potential energy.

Twists and Turns

by

ISBN: 0836889509

Publication Date: 2008-01-08

Helps middle school children learn about the forces of motion through amusement park thrill rides, explaining how roller coasters, bumper cars, and other rides work.

Motion and Forces

by

ISBN: 9781448812325

Publication Date: 2011-01-15

An exploration of motion and forces that discusses the laws of motion, experiments and controversies related to them, magnetic fields and poles, and the physics of amusement park rides.

The Manga Guide to Physics

by

ISBN: 9781593271961

Publication Date: 2009-05-23

An introduction to physics, featuring manga illustrations that explain classical mechanics, the physics of everyday objects, parabolic motion, Newton's laws of motion, vector diagrams, kinetic energy, and more.